MULGEO copenhagen - Copenhagen based multifunctional furniture since 2019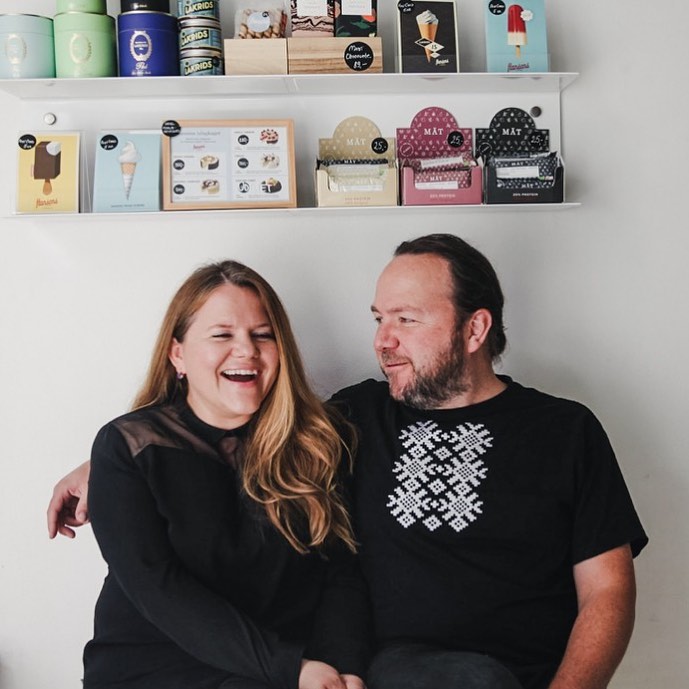 Our multifunctional furniture story
The sustainable furniture label MULGEO copenhagen was founded in 2019 by the entrepreneurs Anastasia and Thomas Valentin M. Rasmussen in the lovely city of Copenhagen. 
The project started as a Blinis bar and turned later into a furniture company producing sustainable, multifunctional products made from Kraftliner. 
MULGEO copenhagen was born out of necessity: Thomas and Anastasia were faced with a challenge at their Blinis bar at Torvehallerne Copenhagen – pickpockets were operating. They needed a way to protect their guests' belongings, so the idea for the MULGEO chair was created. The chair can carry up to 350 kg and also functions as storage for guests' bags and jackets.
Anastasia about MULGEO's mission: "At MULGEO copenhagen we want to produce furniture that makes it easy and affordable for our customers to live a sustainable lifestyle. Our products are eco-friendly, aesthetic, multifunctional, and easy to recycle. All our products are CO2-neutrally produced and can after a long life simply be recycled. We are proud to be able to sell such sustainable and versatile products."
Find out more about our sustainable & multifunctional cardboard furniture
Visit our web shop to see the different sizes of the MULGEO copenhagen chairs! You can also find our chairs at the design shop of the Danish Architecture Center Copenhagen!