Our ultimate values and what sustainability means to us
At MULGEO copenhagen we care for the environment and one of our number one values is sustainability. That's why we produce sustainable and long-living products that are multifunctional. We thrive in collaboration and useful design is our motor.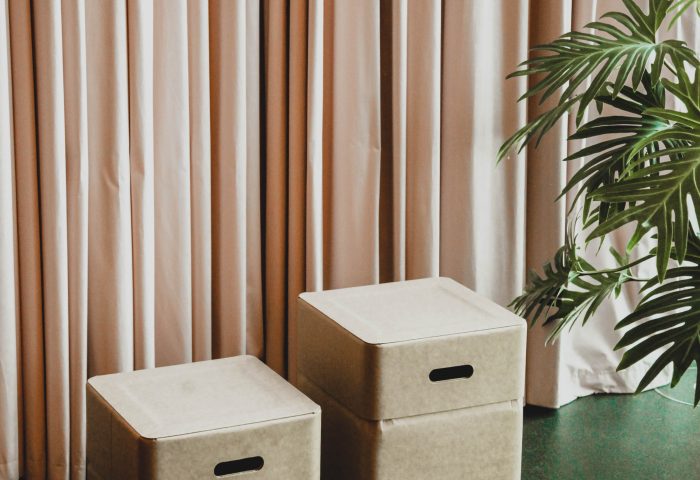 Which materials are we using?
The sustainable, circular MULGEO box-chair is made from multilayer glued Kraftliner cardboard, for which no forests are felled, but rather trees are grown for. MULGEO furniture is produced with virtually no CO2 emissions. It is extremely strong and after many years of use 100% recyclable.

Our MULGEO box-chair is made from mono Kraftliner material, this is a 'virgin' and pure paper that comes from trees. The material is FSC approved, so for every tree used new trees are replanted. This Kraftliner makes our box-chair very popular for recycling, because the fibers are still long.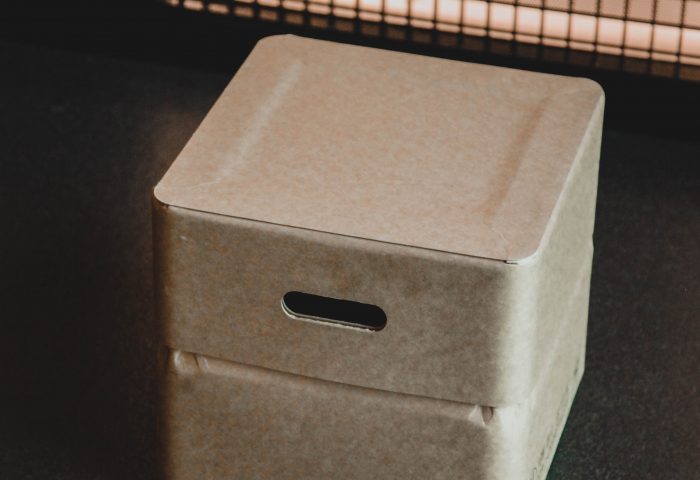 The production of our MULGEO furniture is clean and virtually without CO2 emissions. The only waste materials are pieces of die-cut waste, which are recycled. This ensures that the furniture is CO2 negative. Finally, more CO2 has been taken out of the air for the end product than produced. 
The production process starts with the raw material, namely wood. A tree removes 8.3 kg of CO2 from the air for every kg of wood. For comparison: the production of a kg of metal gives an emission of 3.2 kg CO2 / kg.
The transformation from wood to Kraftliner
More in detail, the transformation from wood to paper results in negligible CO2 emissions, partly because the paper industry is planting more trees than it is harvesting. 
 We use 100% Kraftliner – a very durable cardboard to produce our furniture. The CO2 emission released by the transformation of Kraftliner into the MULGEO box-chair as the end product is around 0.30 kg CO2 for 1 kg of paper.
After use, the raw material from the MULGEO box-chairs can be recycled many times into paper, until the fibers become too short.