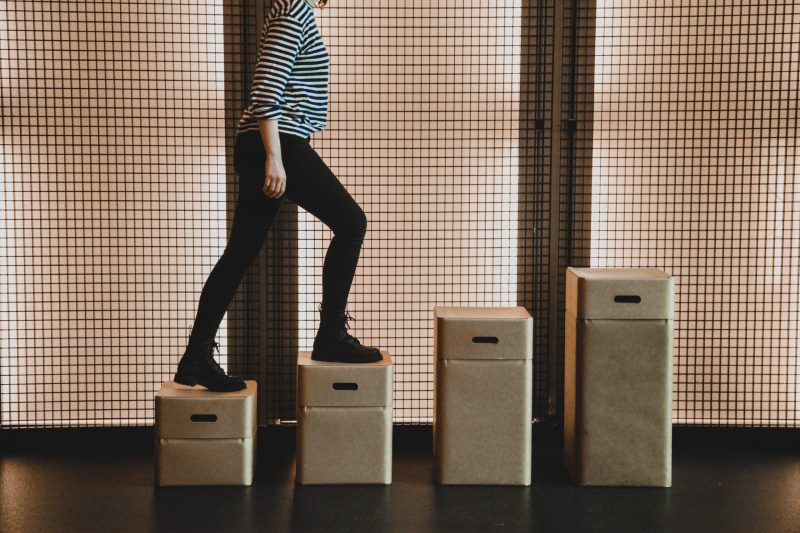 The environment is our priority and one of our number one values is sustainability. That's why we develop and produce with green design principles in mind – sustainable and long-lasting products that are useful and multifunctional. Circularity is crucial in our brand philosophy, therefore we follow our product journey from manufacturing to recycling into new materials. 
We believe in the power of smart products and sustainable, quality materials. Moreover, our goal is to encourage people to integrate these innovative products in their homes and with that, create a close–to–nature ambiance; wherever they live.
Our box-chairs were initially solving a practical problem in a restaurant we owned: we wanted the guests not to worry about their belongings when they were enjoying their meals. Therefore we created a box compartment with a durable seat on top, combining our ideas with storage and seating functions in one product – a multifunctional MULGEO box-chair.
Later we have extended the collection with different sizes. However, we don't stop there: we still develop and broaden our product range with new thinking circular solutions for interiors.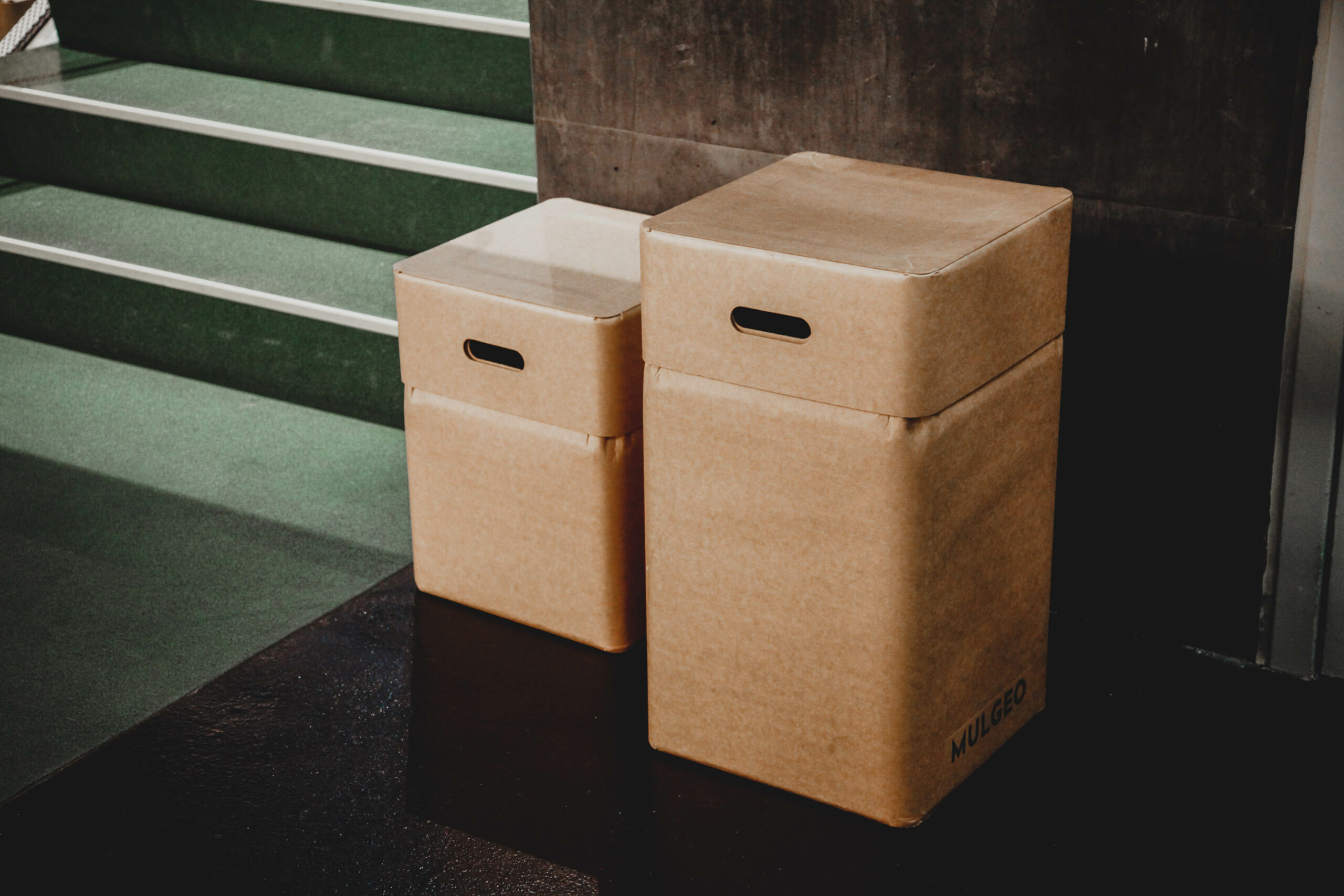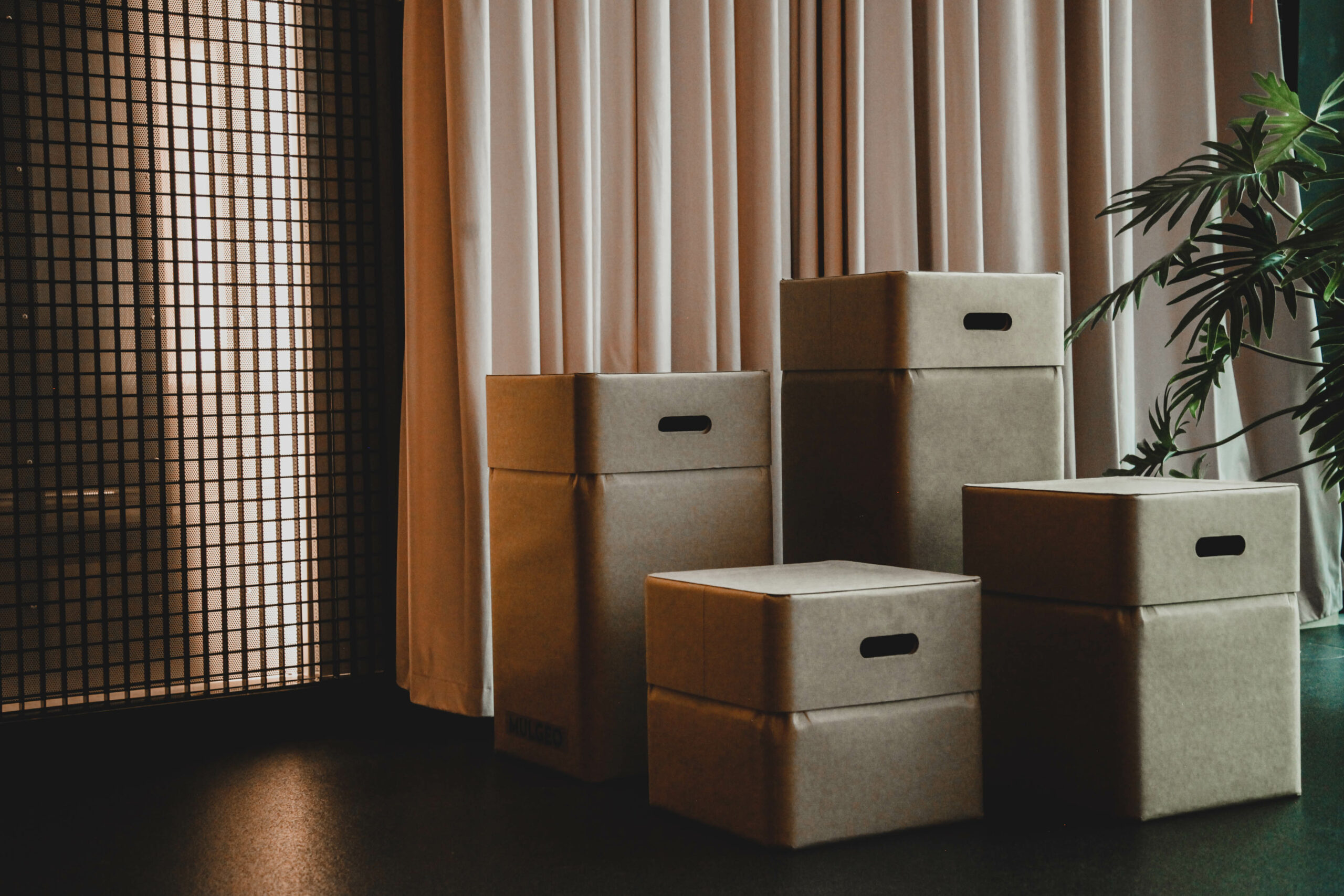 MULGEO box-chair is made of a multilayer, glued cardboard called Kraftliner. Kraftliner is a 'virgin' and pure paper which – made with the highest technologies – allows the material to bear up to 350 kilograms. This is one of the most durable and sturdy paper types out there and worth to mention: it is fully recyclable.
Our suppliers are responsible for that the trees circularly replanted in Sweden. There is a myth that paper made from recycled fibre is a more responsible choice than paper made from fresh fibre. The fact is, that without fresh wood from sustainably managed forests, the world would eventually run out of paper. Why? Because after several uses, recycled fibers get too short and worn out and have to be replaced with fresh ones. The good news is that the fresh fibre we use is truly sustainable.
PRODUCTION AND TRANSPARENCY
The production of MULGEO furniture is a process without any CO2-emissions and the only waste materials that occur are pieces of die-cuts, which are recycled after production. Handles, for example, are recycled in creating new designs.
The production process starts with the raw material – namely wood from  Swedish replanted forests. The wood then is converted into Kraftliner, and later sheets with the help of a cutting machine. At the final stage the MULGEO boxes get their signature cubic shape.
Our whole supply chain is based in Europe – we design in Denmark, source in Sweden and produce in Europe.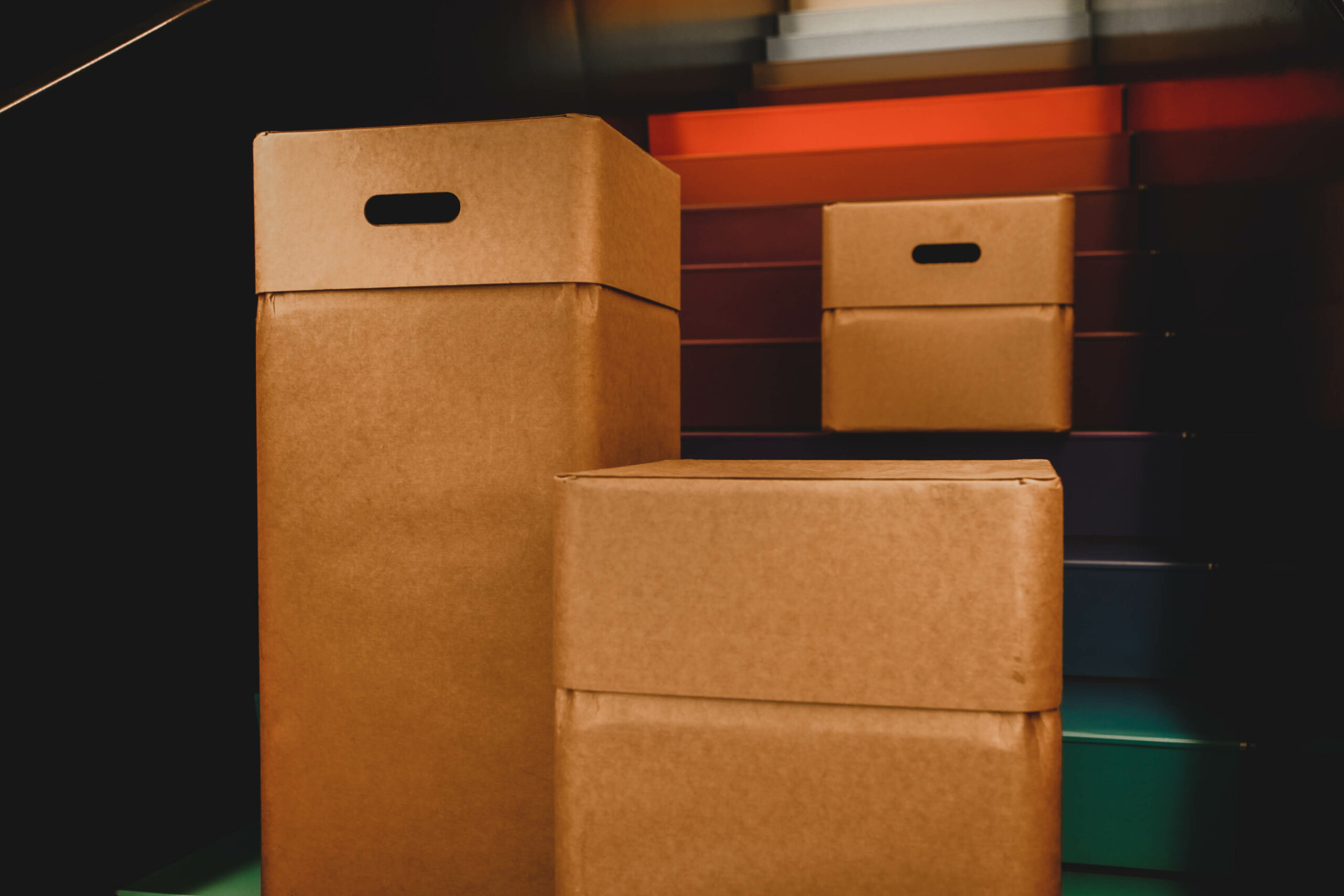 THE LONGEVITY AND CIRCULARITY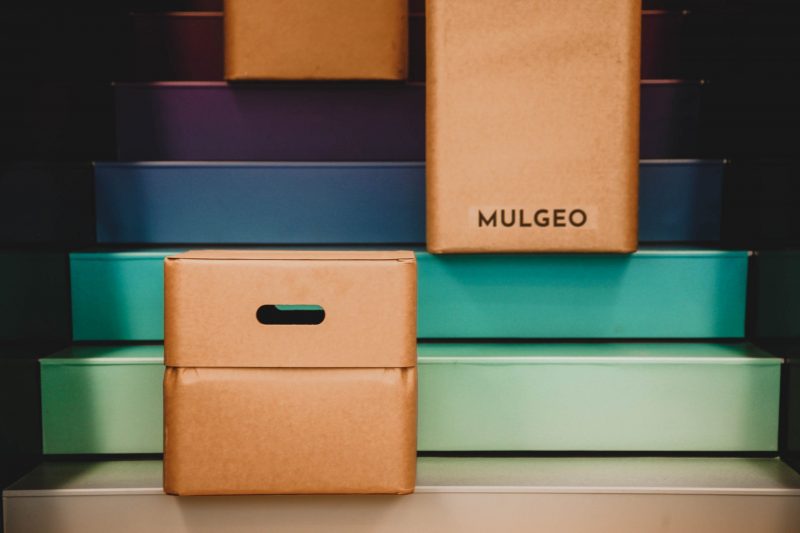 We strongly believe that our customers will enjoy using our furniture just as much as we do! On the other hand, we are aware that our products will slightly wear out after some years – it is part of its nature.
We therefore would like to give all our customers 5 years of warranty on all of the box-chairs purchased at MULGEO.com and provide a buy-back option in return of a 20% of the original cost price. The take-back service is powered in collaboration with Papiruld Danmark that produces insulation granulates for the construction industry.